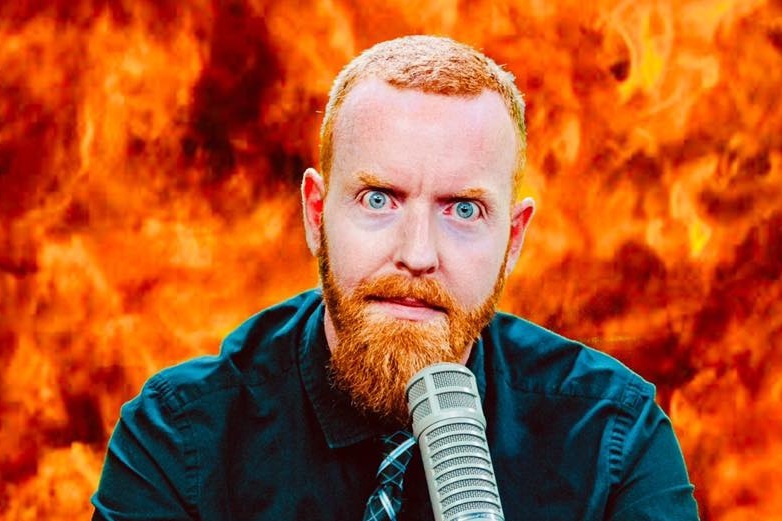 Welcome to East Side Dave Country, dogsies!
The Bearded Joker - Davey Mac?
East Side Dave in STAR WARS
Dave killing the world of stand-up comedy
Tattoo You by The Rolling Daves
Big Dave Theory
Davework Orange
WhatWhat the Sports Monster - the official mascot of the Davey Mac Sports Program!
Davey Mac and legendary DJ- Cousin Brucie
Dave on Live From The Compound with Anthony Cumia of the Opie & Anthony Show
"East Side" Dave Vs. "South Side" Muhammad
East Side Dave Collage extravaganza!
Davey Mac is......Ginger Hulk. You won't like him when he's mad.
Dave and actor/comedian Tracy Morgan
Davey Bane & Sgt. Pepper
ESD & LSD
Dave drinks CNN's Rick Sanchez's water and ruins the Twitter Shorty Awards
The Watchers! Listen on iTunes & Stitcher.com!
Dave and video game legend Billy Mitchell
Dave and Little Steven Van Zandt of Bruce Springsteen's E Street Band
The Davefather Part I - Dave finds a decapitated puppet head in his bed.
Daviana Jones
The Davey Mac Sports Program AND The Watchers!
Happy Halloween Dogsies!
Dave does his business...
True SportsMaster
Apocalypse Dave
Painting of Dave Striker at war
homeslider